Employment
FREIGHT SALES AGENT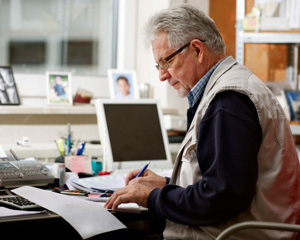 U.S. Freight is looking for Freight Agents that want the opportunity to own and operate their own Freight Brokerage business.
U.S Freight is a nationwide Trucking and Third party Logistics/Brokerage company for all 48 states. We are looking for EXPERIENCED Dispatch Broker/ Agents with a strong customer following to open and run there own U.S. Freight satellite office.
Having your own U.S. Freight office gives you the freedom to BE YOUR OWN BOSS. Your office can be located at home or your chosen selected area.
U.S. Freight has been in business for 20+ years and has the financial strength and reputation to help serve you and your customers needs.
With U.S. Freight you get a well established transportation company that will provide you with the tools and support to help you grow and maintain your business.
As a Agent you get:
Opportunity to own and operate your own business
Experienced Agent support staff
Customer and carrier credit checks and setups
Top load boards available
Company Trucks available
Paid weekly direct deposit available
No hidden fee's
Responsibilities as a U.S. Freight Agent:
Represent U.S. Freight in a professional manner
Establish customer base with shippers
Book, track, monitor each shipment
Office equipment, phone fax, computer
DRIVERS
U.S. Freight is a true partner with you. Our success depends on your success and we strive to bring to you the best working relationship with a carrier possible. Our experienced dispatchers, support staff, and our financial stability compliment what independent owner-operators do everyday to achieve success in today's business world.
You can pull our trailer, which we maintain at no cost to you, or you can pull your own trailer for an increased pay level. While others may charge you for base plates, highway road / fuel tax, and pre-pass authority, we provide those to you at no cost.
Using a very generous rate/mileage computer program, your paid miles are enhanced to ensure you are getting paid for the most drive miles you actually drive.
Since we have 48 state authority, you can choose where you would like to run. Your home time is valuable to you and we appreciate that. You set your own schedule on when you want to be home and we will do our best to accommodate you.
Settlements are done on a daily bases to ensure your cash flow is there for you when you need it.
Consider partnering with U.S. Freight and enjoy the relationship that we have provided many other independent business owners like yourself over the years.